News
We are now upgraded to the newest version of phpBB. It has more features. Enjoy.

If you've forgotten your password or are having trouble logging in, CLICK HERE for a reset password to be sent to you.
Moderator: Moderators
---
---
---
Marksman I

Posts: 7
Joined: Thu Feb 09, 2006 1:00 am
Location: Meriden CT
I have used these in three different calibers and a couple eights. So far I like them.
www.lucky13bullets.com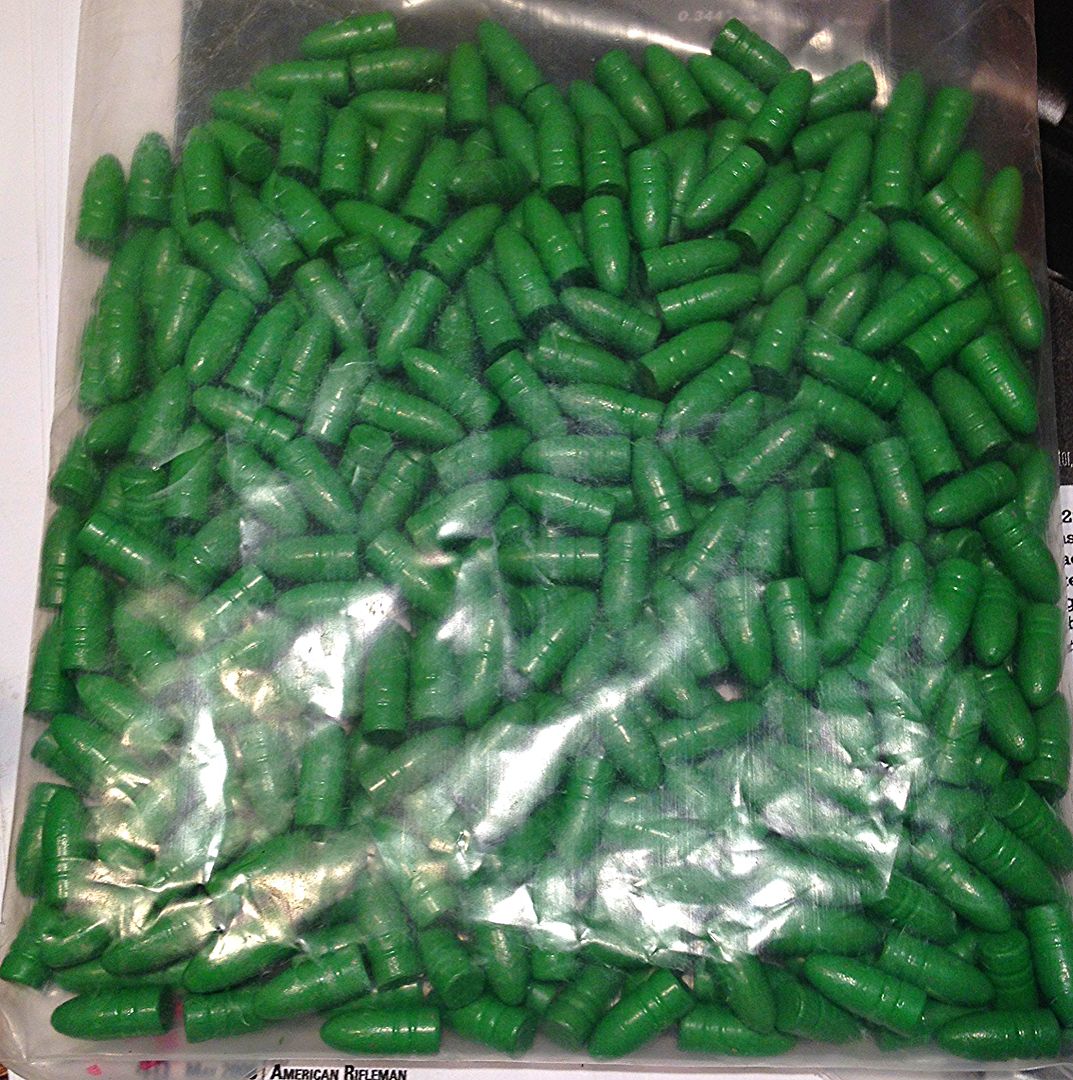 CW
&quot;He who would give up a little liberty to gain a little security will lose both and deserve neither.&quot;<br />-- Benjamin Franklin<br />&ldquo;The thing that separates the American Christian from every other person on earth
---
---
CTSixshot wrote:http://www.egglestonmunitions.com/bullets.html
CT, their web site recommends .357 dia v .356. That is a difference of 0.001, not much really. Have you loaded either size? See any problems with the .357?
---
I've never used the Eggleston product, but Norms bullets are generally .309" or .310" for 30 caliber. I've shoot them out of the K31 Swiss and FR-7 without issue. I wouldn't hesitate running a .357" where a .356" is usually called for. I suspect you could special order bullets to a specific diameter from Norman, too.
His 8mm run .323" and his 6.5mm run .266"
Conversely, I've shot .355" FMJ out of my .357 revolver and they also work just fine. Plenty of rifling on the recovered bullets and they have never shown any tendency to keyhole.
It's not a big deal to run the .310" bullets through my Lee .309" sizer, if I really want to be precise. Of course, if you don't have any reloading gear, that may be an expense you would want to avoid.
PM me with your e-mail and I'll attach Norms price list to you.
---
Thanks CT. Just curious about why they recommended the 357 size.
---
Can't say. Cast bullets generally are sized a thousandth over the nominal jacketed bullet diameters. Unless you slug your barrel, you really don't know what the optimum bullet diameter should be.
Take the Mosin Nagant rifles for example. Bore diameters could be anywhere from .308" to .314". Many ammo manufacturers use .308" bullets in 54R loads, many use .310" diameter bullets. I don't imagine most Mosin rifle shooters have a clue, but merely shoot whatever cheap surplus ammo they can find and really don't know what diameter bullets they are sending down the pipe.
With modern firearms, you can probably assume they are within spec and if it's a 9x19mm, you can feed it any factory 9x19mm ammo.
I wouldn't hesitate sampling a box and see how they work. If you're still opposed to sending a .357" bullet down the tube, run the bullets through the .356" sizer die and sleep nights.
http://www.midwayusa.com/product/343992 ... 6-diameter
I don't have one for .355" or .356", so I can't offer you any help (only a .357" and .358" sizer).
---
Thanks. I think I will give them a try.
---
My order from Eggleston arrived thas week and I finally took a look at them today. They look ok, but the coating appears quite thin and scratches easy. My finger nail was enough to make a scratch to the lead. Not sure if this really means anything. The bullets I received from Missouri bullet seem like they have a sturdier coating and would not scratch with a finger nail. It will be interesting to see how they compare during loading.
---
---
I think the benefit is more in the bullet-making portion. It eliminates the need for the lubing with conventional bullet lubes. Direct contact with lead is minimized in the reloading portion, too. Coating and baking is a bit less complex than the lubing process and it ends up being a bit cleaner on the shooting end.
I can't get much more scientific than that.
Seeing that I can buy the finished product (6.5mm and .30 caliber rifle bullets) for about 12 cents, I don't even see the reason to cast myself.
---
Mike-Sid wrote:I need to read up on this coating. What is the benefit? Does it make a mess in the bore? or easy to clean? I might need some
I like the idea of keeping the lead off my hands without the use of gloves. If it helps in other areas so much the better.
---
---
Who is online
Users browsing this forum: No registered users and 5 guests