My current bike is an old 1985 Ninja 600 which I have enjoyed for the last 5 years. Sport bikes are great and certainly perform well but things change and I was considering just getting out of bikes all together.
During the later part of last week my oldest son sent me a pic of a nice cruiser and asked if I had any interest. I said I would go take a look at it and this followed me home Saturday :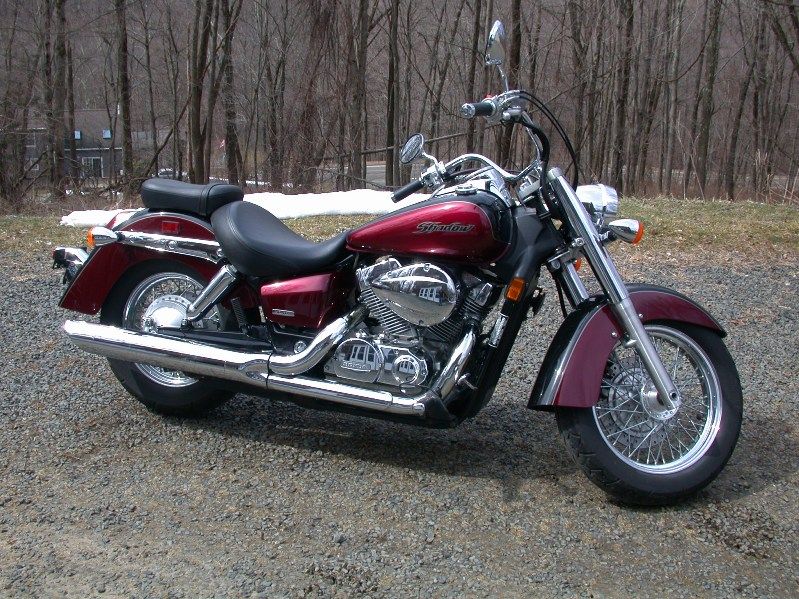 The condition and price was too good to walk away from.
The details :
Year 2004
Make Honda
Model Shadow VT750
Mileage 7600
Weight 539lbs(dry)