This is what I traded the SU-16 for. I wanted a solid HD/SHTF weapon and quickly realized after buying the SU, even though it was a nice shooting rifle, it was not what I needed. After MUCH back and with a few different people and trade options, a deal was finally reached.
This is one has an 18.5" rifled barrel, mag extension, ghost ring sight and shell clip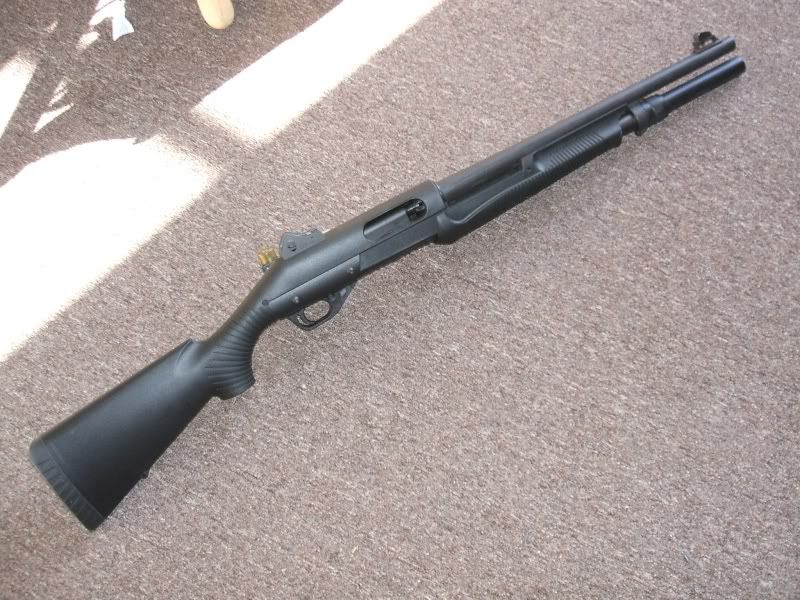 Any suggestions or shotgunning advice for a newb?
What's a decent and inexpensive slug to use for practice at the range?