News
We are now upgraded to the newest version of phpBB. It has more features. Enjoy.

If you've forgotten your password or are having trouble logging in, CLICK HERE for a reset password to be sent to you.
Moderator: Moderators
just picked up my dan wesson guardian bobtail from the engraver...... came out pretty sweet.......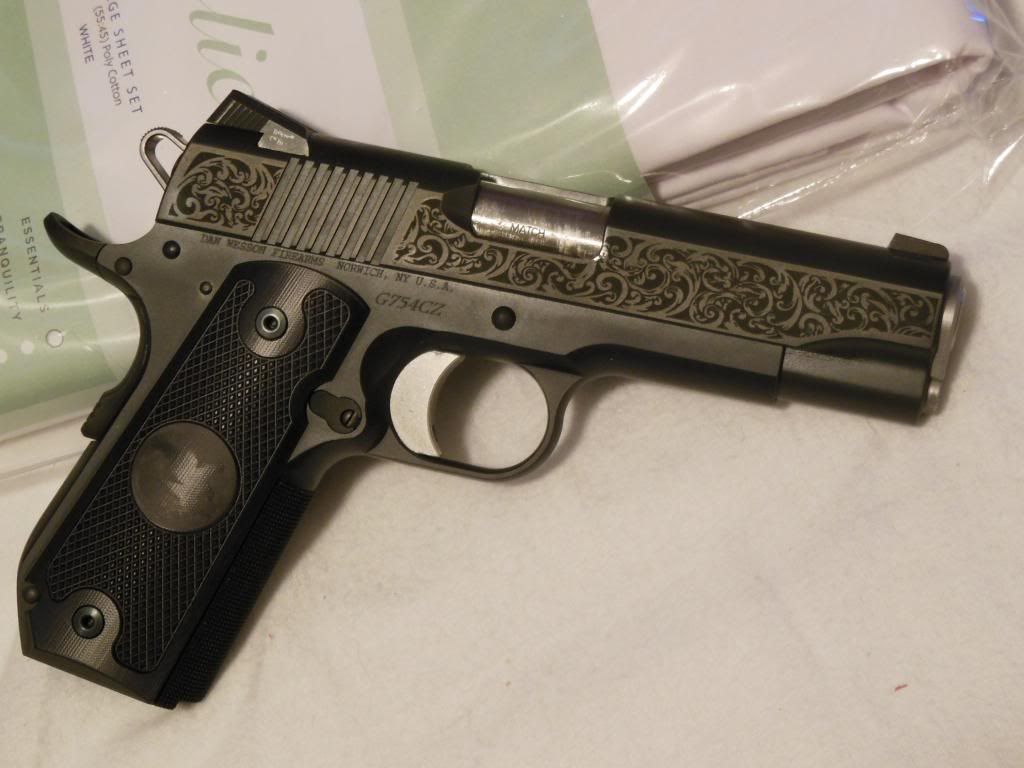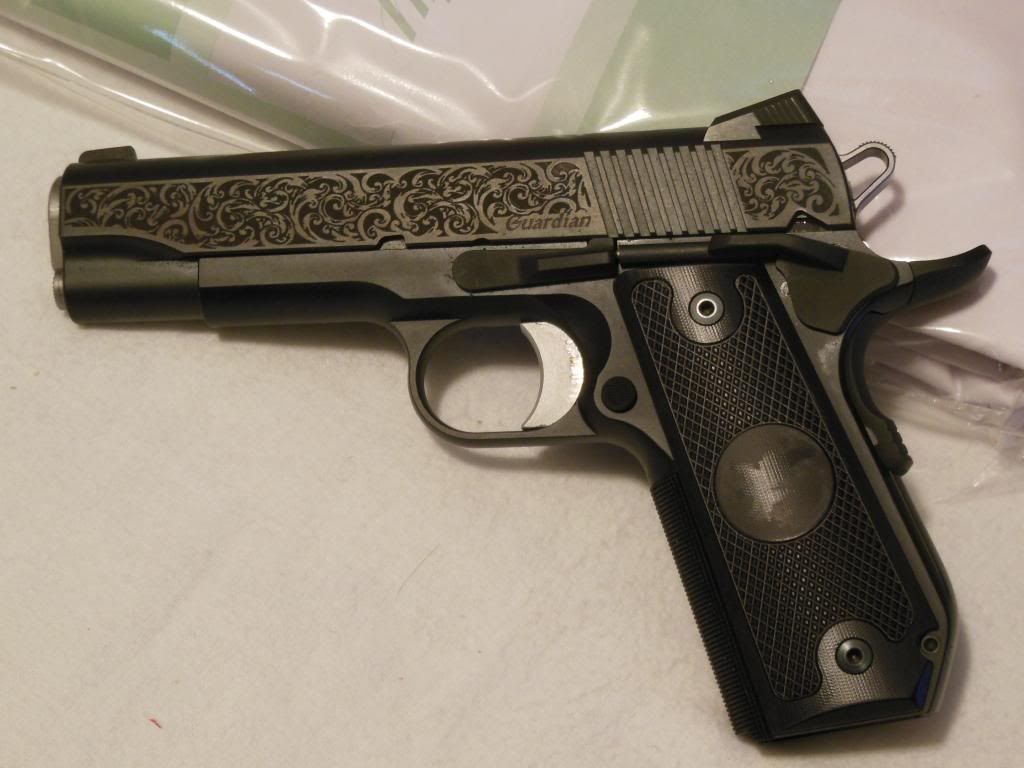 ---
---
---
---
---
Looks great. Very nice. I like the black coloring.
---
Sharpshooter III

Posts: 256
Joined: Mon Jan 17, 2011 1:00 am
Location: Windsor Locks
Contact:
LOOKS NICE
A bird in hand is worth two in the bush<br><br>Certified NRA Instructor<br>NRA Life Member
---
High Master II

Posts: 2435
Joined: Fri Dec 09, 2005 1:00 am
Location: Central Connecticut
Contact:
Hddreamer wrote:Well are ya gonna say who the engraver is ?
What he said!
---
Marksman I

Posts: 15
Joined: Wed Oct 30, 2013 12:00 am
Location: Torrington, CT
Contact:
Love the engraving. That's exactly what I want to do to the Gold Cup I just restored.
---
Too bad the engraver is top secret we have asked for the name but can't get it !
Lifetime NRA Member<div>CCDL Member</div>



The average response time of a 911 call is 23 minutes,

the response time of a .357 is 1400 feet per second.
---
---
Who is online
Users browsing this forum: No registered users and 2 guests